Apple cinnamon honey arranged rum:
Remove the seeds, peel and cut the two apples into quarters. The finer the quarters are, the faster they will release their flavour.
Choose sweet and sweet apples such as Ariane or Reinette varieties. As usual, we're taking organic.
Then add a cinnamon stick, then two tablespoons of honey. Indeed, it is the sweetening power of the latter that will soften the rum. It is possible to take a rum at 50°. Stir this rum well, and protect it from the light. Add six tablespoons of liquid sugar if you want to make it softer anyway. If you like this rum, try our gingerbread arranged rum.
You can make this recipe directly in the bottle (as below). Remove the cinnamon after one month of maceration.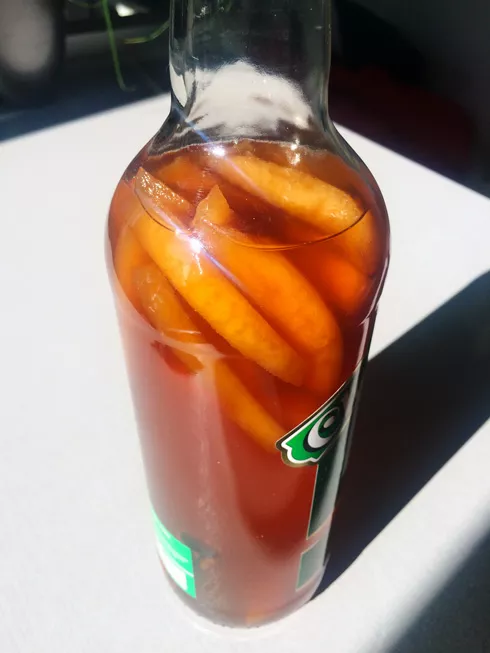 Apple cinnamon honey arranged rum