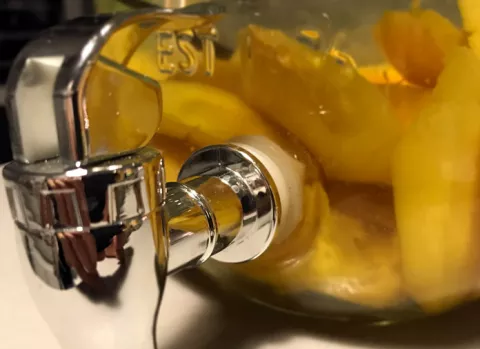 Legal information and general conditions of use of the site and the services offered.
This website is exclusively reserved for people of legal drinking age in their country of residence.
The structure of the site as well as all the texts, images, animations, logos that constitute it are the exclusive property of small arrangements or have been the subject of a partial transfer of rights or authorization for publication by their authors.
Access to the www.petits-arrangements.fr website and all the services offered is free of charge.
The equipment (computer, software, telecommunications equipment, etc.) used to access the site are the sole responsibility of the Internet user, as well as the telecommunications costs incurred by their use.
In order to maintain the accuracy of the information on this site, petits arrangements reserves the right to correct the content at any time and without notice. Similarly, small arrangements cannot be held liable for any damage that may be suffered, during a visit to the www.petits-arrangements.fr site, by your technical environment and in particular, your computers, software, network equipment (modems, telephones, etc.) and any other equipment used to access or use the service and/or information.
Copyrights
This entire site is governed by French and international legislation on copyright and intellectual property. All reproduction rights are reserved, including iconographic and photographic representations. The reproduction of all or part of this site on any medium whatsoever is strictly prohibited without the express permission of the site manager. Legal information.