Almond and honey arranged rum (by Céline)
Put about 100g of shelled and unsalted almonds with 75cl of white rum. Add honey at will (which will cover the bitterness of the almonds and the power of the rum) and a vanilla pod. Only use whole almonds.
Almond rum has a robust body and sweet flavours (caramel, brown sugar, honey). Its empyreumatic and fermentative aromas are rare in the world of arranged rums.
Almond and honey arranged rum nose is sweet, its eye coppery and its reflections are amber. Round in the mouth, this rum is generous in the mouth, both sweet and sweet.
He has a close cousin, also with nuts, pistachio arranged rum. The maceration time is very long, in fact, it requires special attention: it must be stirred often. You can have an amber rum, and go up in the alcohol degree, without exceeding 50°.
After six months, you can add honey, and don't forget to filter, leaving a few almonds to decorate. Unexpected, it will make a little sound in the evening!
This recipe is a springboard for more complex arranged rums, such as apricot almond arranged rum. Enjoy the almond and honey arranged recipe. If you like your mix, don't hesitate to follow petits-arrangements on social networks.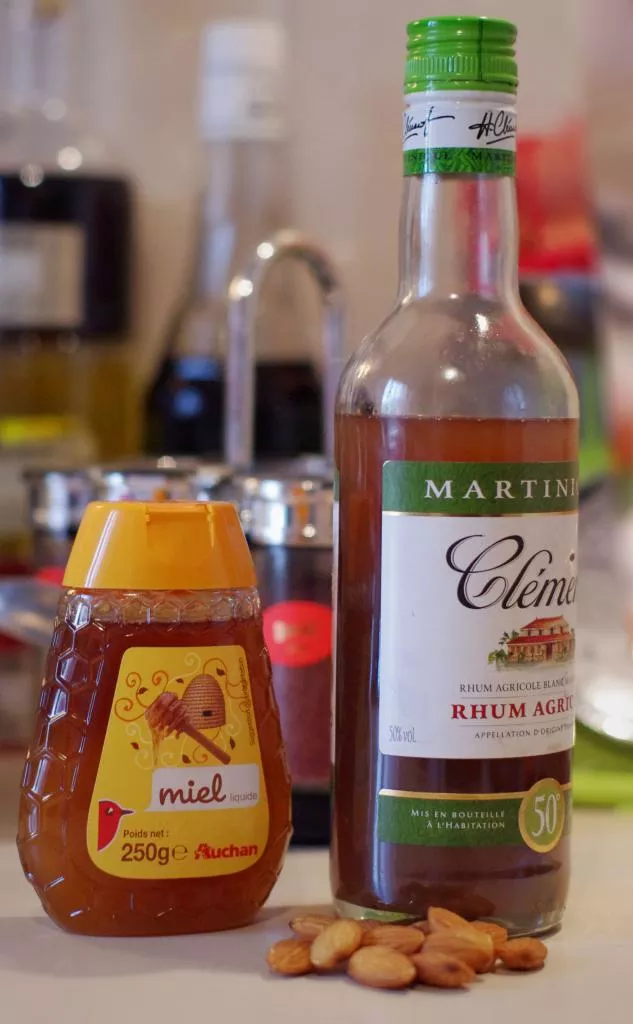 An arranged rum that can be drunk on its own... with a slight bitterness