White peaches and mangoes arranged rum
A large bottle is required for this recipe.
Here are the proportions for two litres: two mangos, ten white peaches, and a banana, preferably organic. And of course two litres of good agricultural rum (white)
Peel the mango, cut it roughly and put the flesh in the bottle.
Peel the white peaches and remove the stone.
Peel the banana, cut it in half lengthwise
Cut the vanilla pod in the same direction
Insert everything into your jar and add six to seven tablespoons of canadou (for two litres)
Stir the jar from time to time and store it in a dark and dry place.
For my part, I added a vanilla bean. If you enjoy the arrangements with peach, take a look at the "carrot peaches arranged rum".
Peach and mango rum is an original recipe to which you can add a very small amount of ginger to spice it up and accentuate the freshness of ice fishing.
This is a summer recipe, white peaches and mangos being summer fruits. Maceration requires at least three months, six months is a plus for pronunciation of taste. Have a good tasting of your white peaches and mangoes arranged rum!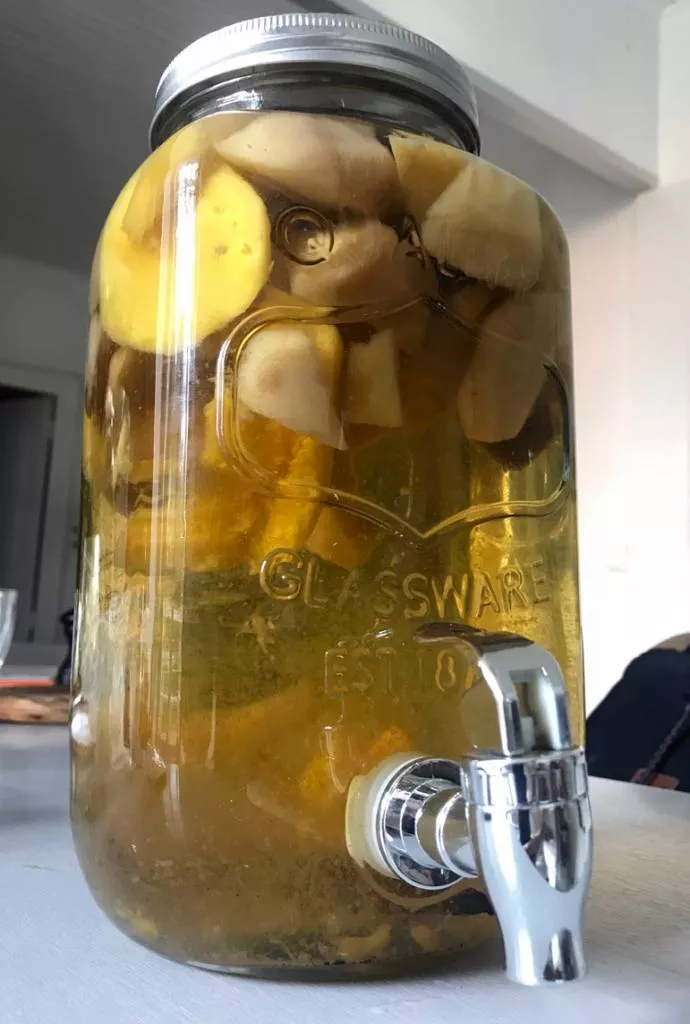 Finally a good processed product.