Rum arranged plums
With which variety of plum?
The queens are dead! You therefore have half a dozen plums, from organic farming, prefer the local area, especially if you are in the southwest. There is no question of prunes here; the dedicated recipe is coming soon. As far as the alcohol used as a base is concerned, old rum, which is more complex in the mouth, will have a certain added value over time. If you are able to keep your arrangement for more than a year, it is interesting to make this choice of rum. The recipe is extremely simple:
Wash the plums and then pitted them.
Sweeten with honey, it will naturally correct the sour tip of the plums.
Add half a vanilla bean
Plum rum can remind you of its cousin rum, which is arranged with mirabelles for its slightly acid, almost acrimonious notes. Indeed, although plums are a particularly sweet fruit, they also develop acidity in the first stage of their maturation.
The addition of vanilla is not mandatory, it allows to weight the arrangement. On the nose, it develops woody flavours, and on the palate the sweetness of sugar is combined with the scent of plum, to find a good balance.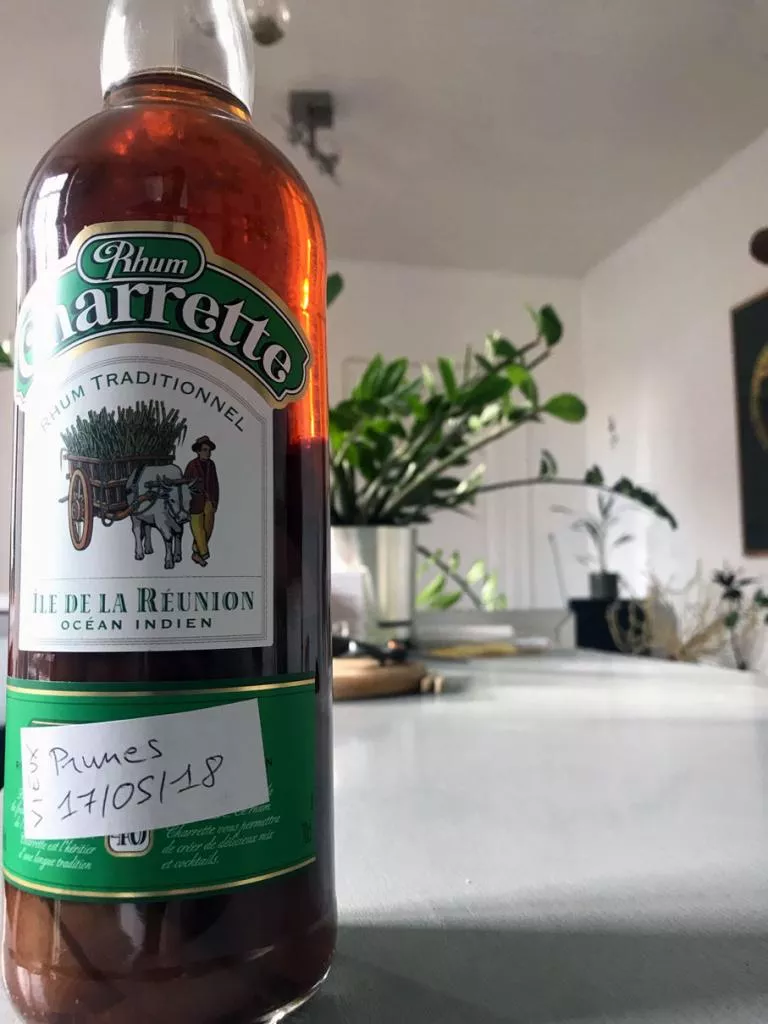 He doesn't count as plums.