Plums arranged rum
The Mirabelle plum season is fast approaching: late August to early September. Here is a recipe for making this Lorraine fruit (Lorraine accounts for 70% of world production) a succulent arranged rum. You need about 30 of these little plums per liter of rum. There are two main varieties of mirabelles: the Metz Mirabelle and the Nancy Mirabelle. Both are well suited for this preparation of arranged rum:
Wash the mirabelles, let them dry in the sun.
Insert them into the container and add the rum
Add four to five tablespoons of liquid sugar
Cut a vanilla bean and add the mixture
Not to be confused with Mirabelle plum liquor with rum! Old rum is also very suitable for mirabelles, depending on your budget, try it. This recipe is original and the mirabelle plum season is very short: don't miss it! (Plums arranged rum is sweet).
This Mirabelle rum recipe is easy to make, and its maceration is long: to save you a year's waiting time, you can make several litres.
Technical data sheet :
Eye: amber, yellow reflections
Nose: gourmet
Palate: round, plums, cane notes
Plums arranged rum reminds by its flavours of plum rum and autumn rum.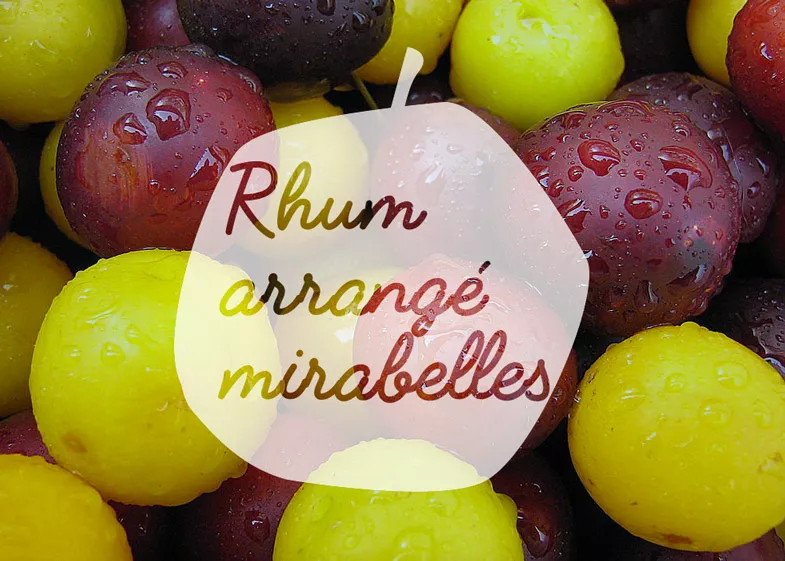 Drinking too much plum alcohol we find ourselves swimming in the Moselle