Rum arranged with mint
The rum arranged with mint will remind you of the powerful flavours of liquorice and even chocolate. Peppermint or classic mint? According to your preferences, it should only be fresh. The addition of a few grains (four or five paces more) of pepper can enhance the intensity in the mouth. Count three to four sprigs of mint per litre of white rum.
The recipe is made directly in the bottle.
Wash your two branches and keep only the leaves.
Put them in the bottle and add liquid sugar (between six and seven tablespoons). No vanilla for this recipe, it would weaken the structure and fragrance of the mint.
Bottle and store in a dry place
Like all plant-based recipes, which can spread the taste very quickly and pronounced, be sure to check the evolution of the arrangement once a week. And we do not recommend the use of this rum as an ingredient in mojito...
The eye of this mixture is green, its nose is powerful and fresh. In the mouth, the notes are sweet and saturated. Chlorophyll flavours are also present.
In the same tones, small arrangements also offer a recipe for rum arranged with ginger and strawberry.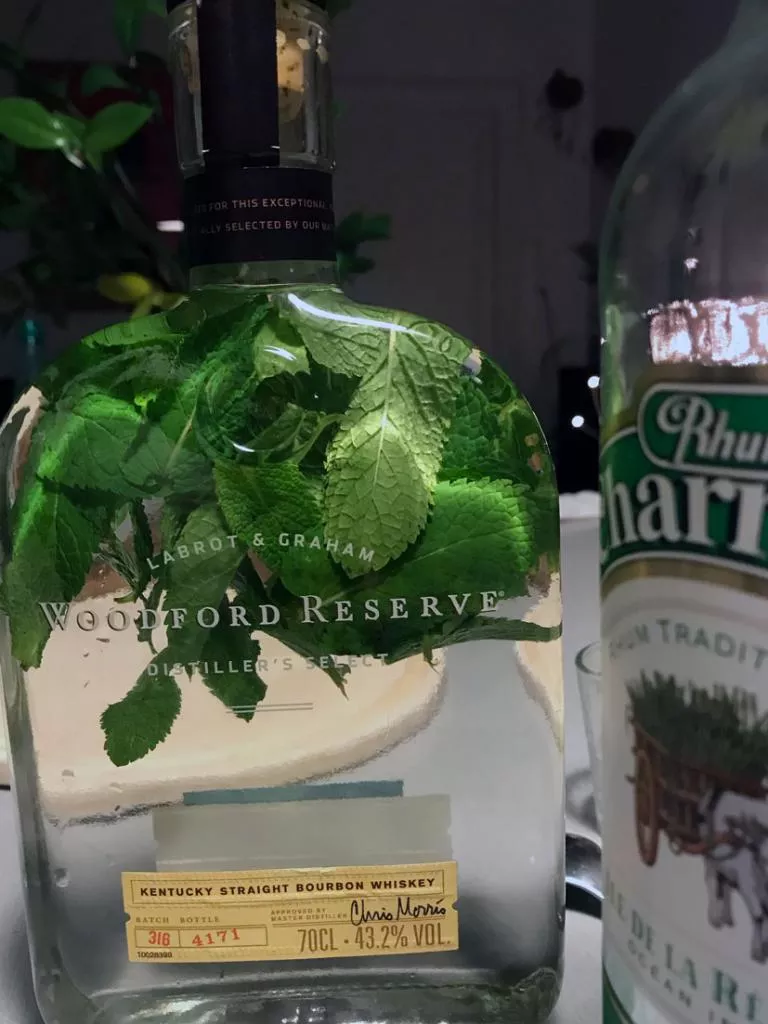 This is not a mint infusion.