Pomegranate and passion fruit arranged rum
Plan 2 to 3 pomegranates per litre and 6 to 7 passion fruit per litre of white rum (40°).
Cut the passion fruit in half and extract the seeds and pulp. Use the same process for the pomegranate, but more complicated: the seeds must be extracted one by one.
Then add four to five tablespoons of liquid sugar. The process is tedious: take your time! The maceration is long but the taste is fine: the acidity of the passion is corrected by the pomegranate. Here is a guide to choosing the right passion fruit.
The juicy and well perfumed pulp is very soft and yellowish in colour, it contains many small edible seeds. Passion fruit can be used to make sorbets, syrups and coulis.
Pomegranate and passion fruit arranged rum is in the category of exotic dishes! The acidity of the passion fruit is slightly attenuated by pomegranate, but also by vanilla if you wish (a pod). There are also recipes for rum arranged pomegranate banana, for sweet palates. The flesh of passion fruit tends to clump at the bottom of the bottle, so be sure to stir your arrangement frequently. Finally, taste the rum arranged after three months of maceration, to possibly correct the acidity.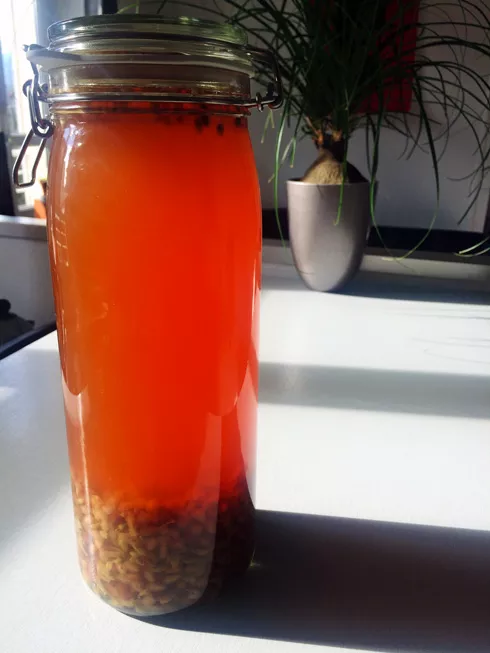 Pomegranate and passion fruit arranged rum