Banana arranged rum
Cut the bananas (about two bananas per litre) lengthwise. I don't have any recommendations for the type of banana (still choose organic). Don't hesitate to choose ripe bananas: they will be full of sugar and therefore more delicious.
For quantities greater than one litre, you can add a cinnamon stick and a vanilla bean. This will balance the composition without distorting it.
Be careful about the dosage of sugar: bananas are a sweet fruit. Banana rum can withstand an alcohol content of more than 40° without any problem.
It is one of the classics, easy to succeed. If you want to avoid oxidation of the bananas, minimize the time they are outdoors: after splitting them, insert them directly into the rum. Fill the bottle to the brim and don't open it again!
There is a variant, with flambéed bananas. With the right recipe, you can work your bananas beforehand to refine the final flavour. Sweeter on the palate, this approach also brings caramelized flavours and a coppery hue.
It is preferable to filter this rum before serving it, because the bananas (flambéed or plain) will break up and thicken the precious beverage. Enjoy the banana arranged rum recipe.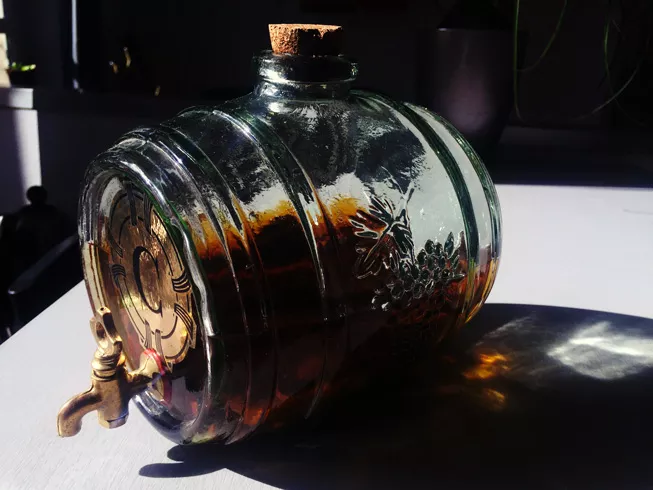 Try this easy and classic recipe