Caramel arranged rum
A recipe for those who are allergic to fruit... Two possibilities for caramel: prepare it yourself or use candy (Breton alert: no salted caramel) or syrup. If you master the art of caramel, pour the preparation directly into the bottle.
Here are the steps to prepare a liter of caramel arranged rum:
insert the caramel (in liquid or solid form) into the rum bottle
add a vanilla bean, previously split lengthwise
sweeten with a tablespoon of honey
optionally, a cinnamon stick can perfume the mixture
Undoubtedly the simplest recipe on the site, with the recipe for speculoos rum arranged. The dosage of caramel is crucial: it is what will give taste, and its sweetening power can quickly become disgusting. So we advise you to go sparingly. It is important to stir this arrangement every day, to mix and dissolve both the caramel and honey.
Caramel rum is characterized by its dry nose, and its eye is dark.
A caramel rum with fruit is also possible: the caramel banana arranged rum will soften the very sweet side of the arrangement (also works with pears). The rum mixed with caramel macerates quickly, you can eat it after one month of maceration. Good tasting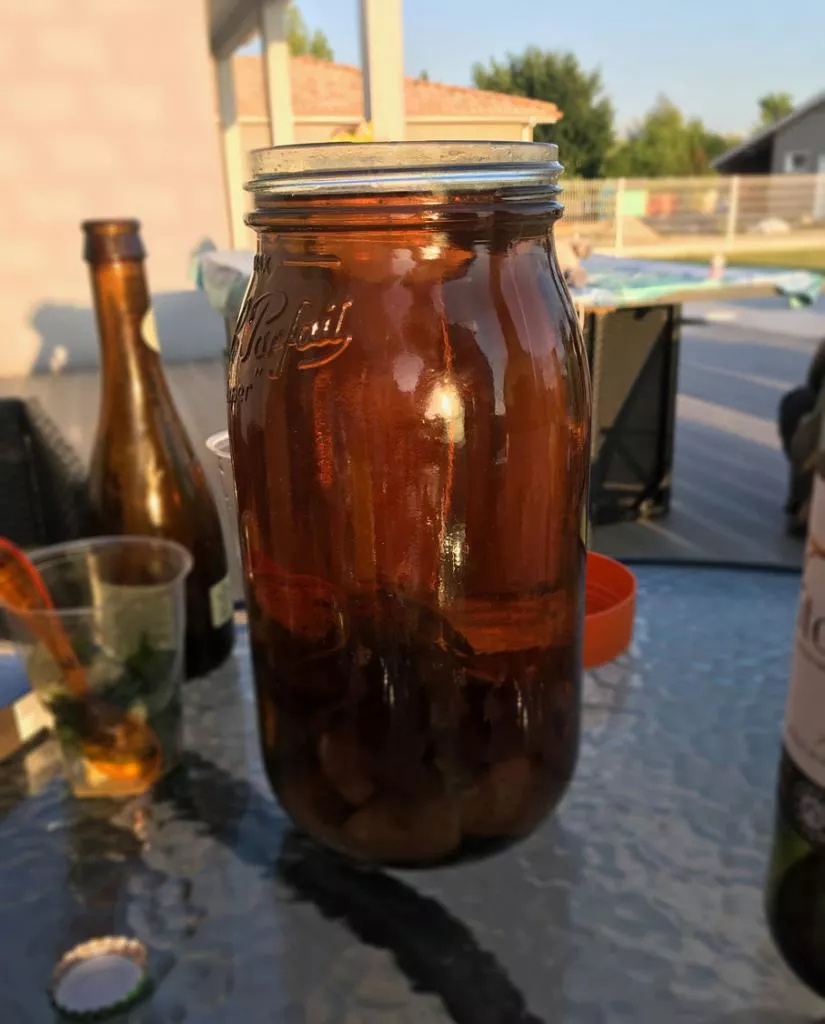 Caramel frequents the palate and threatens the crown.