Raspberries and lychees arranged rum : so tasty.
The recipe is made directly in the bottle.
It is necessary to provide about fifteen litchis, and double it in raspberries per liter. Gently rinse the raspberries, then peel and pitted the lychees (organic).
Insert them into the bottle, then add a vanilla pod incised lengthwise to facilitate the impregnation of the grains. Add four to five tablespoons of liquid sugar and let it rest for about 6 months. The arrangement should be tasted from time to time to check the acidity and if necessary rectify it, adding a little sugar.
This round lychee raspberry rum requires longer than average maceration. Rum lychee raspberry is delicate on the palate: choose rums with a low alcohol content (35-40). The key to making this arranged rum a success is the season: in metropolitan France, lychees come with the holiday season. Take the opportunity to put it on the left, and you will have a lychee rum and raspberry ideal for summer. With a magnificent colour, it can be served as an aperitif without any problem. Enjoy the raspberries and lychees arranged rum recipe!
For more freshness in the mouth, serve it in frozen shooters.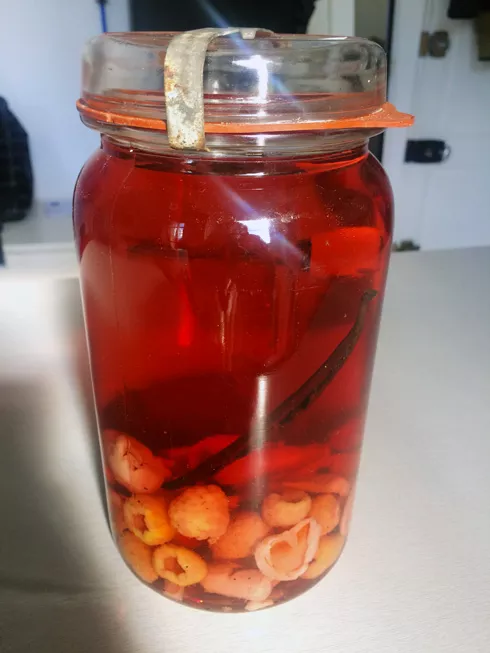 You'll never drink soho again. (what a mistake, basically)